Imagine a community amidst the bustle of Cebu City so meticulously planned, it simplifies your life. That's the beauty of PRISTINA NORTH in CEBU REALESTATE. Its conception was inspired by a vision for quality living through the creation of a better community. Pristina North is a neighborhood that integrates life's activities. One need not go far to live, work and unwind. It's a haven that invites you to embrace its beautiful ambience-from its architecture to its pocket gardens and distinct amenities. It's also a place that encourages neighbors to come together and build friendships.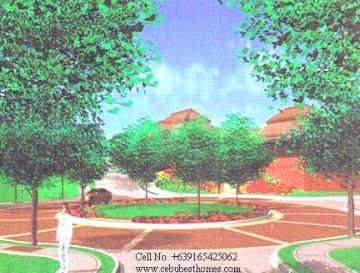 Location: Talamban, Cebu City, Philippines
PRISTINA NORTH is the newest addition to the LAND FOR SALE IN CEBU particularly on the high-end market. Below is the master-planned community of Pristina North
Amenities of Pristina North in Cebu Realestate :
* Village Center

* Clubhouse
(Celebration Hall. coffee shop area)

* 20-meter lap pool

* Splashing pool

* Outdoor color surface basketball court with bleachers - Kids' playground

* Serenity gazebo

* Patio Garden
* The Centerpiece (a 3.244 sq.m. rotunda)
* Ovation park (2.391 sq.m. rotunda)
* Wastewater treatment facilities
* Underground utilities (electrical system. drainage. sewer. water tanks.
* telephone and cable TV conduits)
* 2 entrances to The Neighborhood
* 2 entrances to the Town Square
Features of LOT PROPERTIES CEBU in Pristina North:
Integrated


Offers you CEBU LOT PROPERTIES and build a home where you can Live, work, play and shop- all in one place
Picture yourself stepping out of the office, going for a workout next door, then leisurely walking to the supermarket across the street or to the cafe right beside it. It is the only one of all CEBU PROPERTIES where residential spaces, a center for social and leisure activities and a commercial and office park, are all within convenient distances from each other for utmost convenience and comfort.
* Visit the clubhouse, laze by the pool and enjoy the other amenities found at the exclusive Village Center.


* Meet your friends and neighbors at the Town Square.


* Pick from among a variety of dwelling types to suit your needs.
Walk friendly
Take a leisurely stroll for a healthier lifestyle

All residences are just a la-minute walk from the Town Square or the Village Center.
* Take a stroll on a wide sidewalk under a canopy of trees to get to your office, the clubhouse and the convenience shops.

* The streets are safe for you and your children because of our round the-clock security and better traffic flow.

* Gently sloping grounds, fragrant blossoms and plant strips make for an interesting stroll around the neighborhood.
Sense of place
Bask in an ambience of natural beauty
You'll know you've come to a special place once you set foot on Pristina North and immerse yourself in the scenery.
* Savor an uncluttered view of the beautiful surroundings as power cables, water tanks and utilities are tucked underground.

* Relax or read a book at the Zen, Balinese, Filipino and Thai themed pocket gardens.
* Feel at home in a familiar setting, inspired by Filipino Asian contemporary architecture.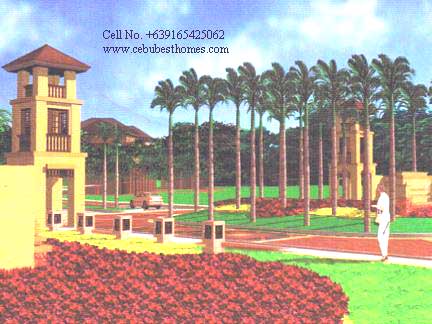 Actual Shots of mountains views as viewed from Pristina North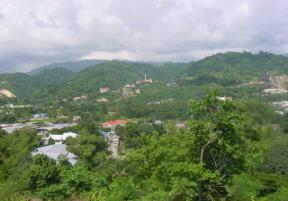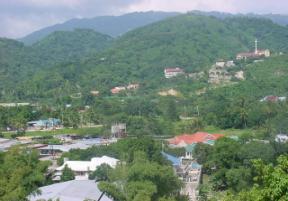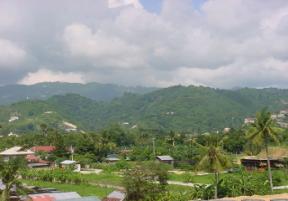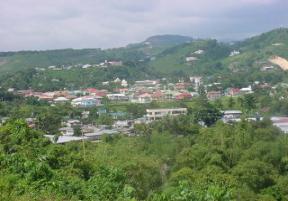 FINANCING SCHEME:
Reservation: P50,000
Discount for cash: 12%
Terms:
30% down payment (w/ 5% discount)
70% balance payable in 3 years at 12% interest
or payable in 5 years at 18% interest
or payable in 2 3 months no interest
(For other types of financing, please contact us)
LOT SIZES RANGE FROM 300 TO 863 SQUARE METERS
There are only 4 remaining lots available for sale in Pristina North as of August 8, 2006
CODE AREA PRICE/SQ.M. TOTAL INVESTMENT
with VAT
PN196 479 P9,600.00 P5,150,208.00
PN200 752 P9,300.00 P7,832,832.00
PN206 790 P9,020.00 P7,980,896.00
PN208 919 P9,020.00 P9,284,106.00