Discover Cebu's most sought-after residential Cebu Condominium .... Discover life at Citylights Gardens, Cebu City. A new master-planned condo project in Cebu Realestate.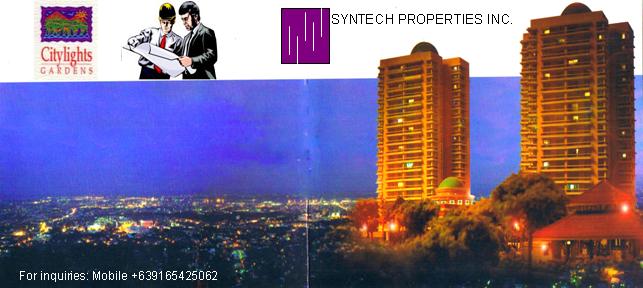 A Prime Investment in CONDO CEBU

You know that you have made the right choice
* In Nivel Hills, Lahug, Cebu City
* Overlooking condo cebu over the city and the Mactan Channel
* 6 KM from City Center
* 10 minutes from Cebu Business Park
* 30 minutes drive from Mactan Airport
* Shopping Malls, Schools, Universities, Restaurants, Country Clubs and Gulf courses nearby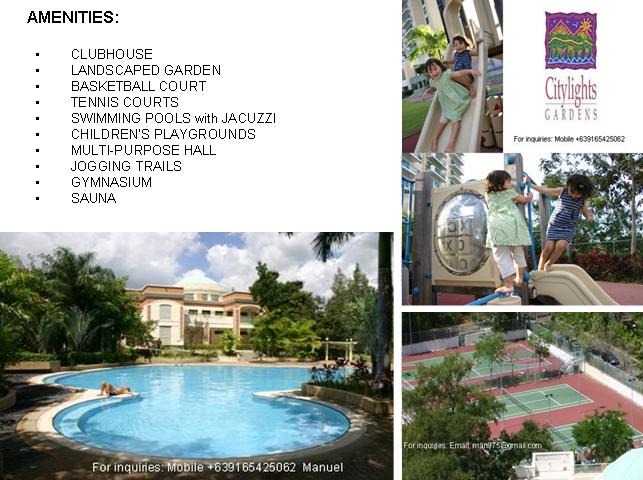 Choice of 2 and 3 bedroom units from 108 to 140 square meters. Modern architecture style in lush landscaped gardens. CityLights gardens features an architectural style reminiscent of Europe's glorious past and Cebu's colonial history designed with all the modern day amenities to provide its residents the comforts of home. From its well-appointed Porte cochere, its elegant lobby, to the individual residence, Citylights gardens is a result of extensive planning and design work. A master piece among Condominiums for Sale Philippines.
General Specifications of this Condo for Sale Cebu

STRUCTURE

WALLS

CEILINGS

WALL FINISHES

FLOOR FINISHES

DOORS

WINDOWS

UTILITIES

FIRE PROTECTION

STORAGE

Reinforced concrete



EXTERNAL WALLS - Reinforced concrete
INTERNAL WALLS - Concrete hollow block

Skim coat / Plaster Gypsum Board

EXTERNAL WALLS - Acrylic based paint
INTERNAL WALLS - High quality latex paint

LIVING, DINING & BEDROOMS - Homogenous tiles
KITCHEN, BATHROOMS, BALCONIES & YARDS - Ceramic tiles

ENTRANCES & BEDROOMS - Timber panel door. BATHROOMS - Timber flush door. BALCONIES - Glass with powder coated aluminum frame

Glass with powder coated aluminum frame

Ceiling lighting point & power point at each area. Air-conditioning outlet provision at living room and all bedrooms. Provision of piping for water heater. Telephone outlet and internal access in living area and all bedrooms. Cable TV ready

Automatic fire sprinkler and alarm system

Bedroom wardrobes and storage cabinets - particle board with melamine finish. Kitchen cabinets - particle board with melamine finish and post form counter/work tops.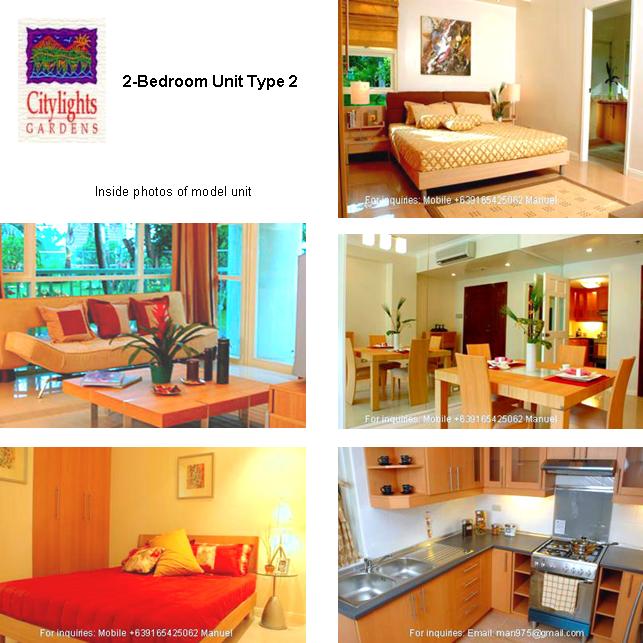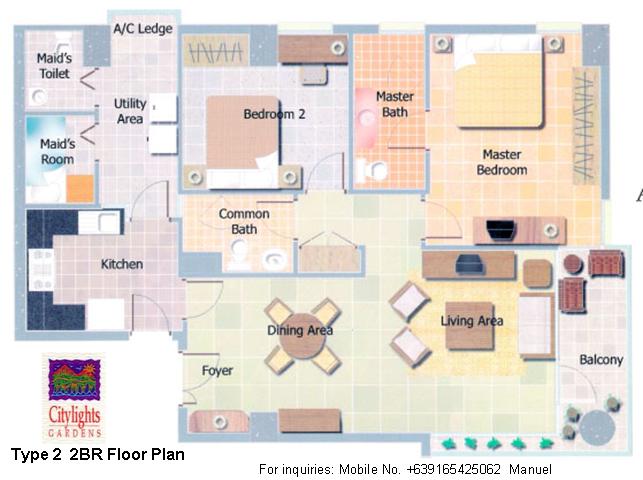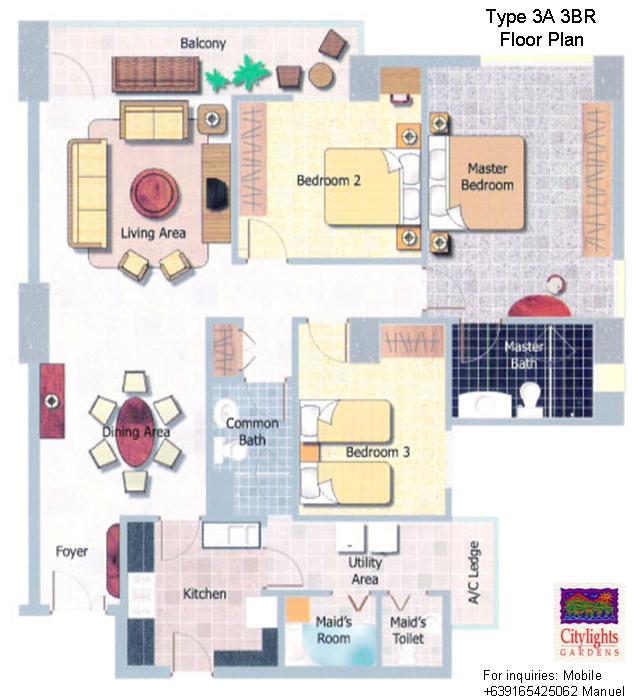 PRICES & AVAILABILITY AS OF APRIL 2, 2007
Condo for sale Cebu PAYMENT OPTIONS
Outright Cash
Reservation Fee: P200,000 then Full payment of balance 30 days after reservation date
INSTALLMENT OPTION 1
Reservation Fee P200,000
20% Down payment within 30 days after reservation date.
50% Payable in 24 equal monthly installments - INTEREST FREE. 30% Payable by PDC dated December 1, 2008 - INTEREST FREE
INSTALLMENT OPTION 2
Reservation Fee: P200,000
30% Down payment payable in 2 months
40% Payable in 24 equal monthly installments - INTEREST FREE
30% Payable by PDC dated December 1, 2008 - INTEREST FREE
Important Notes:
1. Bank financing can be arranged with accredited banks
2. Selling Price inclusive of 12% VAT
3. Selling Price includes one car parking slot
4. The above prices and availability are subject to change without prior notice
5. Should error in pricing and other details of the above be discovered at the time of sale, the Developer reserves the right to correct the same.
6. Documentary stamp tax, Transfer Tax, Registration Fees and other miscellaneous transfer charges shall be for the account of the buyer