CASA ROSITA is a 7.5 hectare development of single detached residential homes project strategically located in the vast 20-hectare Arcenas Estate, along Duterte Street, Banawa, Cebu City. It's another quality homes development in REAL ESTATE CEBU by the same Developers who developed the posh PASEO SAN RAMON. Casa Rosita is nicely nestled on a rolling terrain that gives you a good view of the hills and the sea and a portion of the city.

It's the only subdivision development in the heart of the city with a 20-meter entrance avenue, nestled on the hills where one gets a cool breeze from the hills,. . . Perfect for urban living. It is situated just about 5 to 10 minutes drive to business districts, schools, churches, hospitals, and markets in Cebu City.
Required downpayment is 40% of the total contract price. The 60% balance, interest-free, can be paid through our In-house financing in equal monthly payments covered with post dated checks within the construction period of 8 to 10 months (includes allowance for rainy days).

We also have a 2-year interest-free payment scheme if the buyer is not really in a rush to move in. This 2-year interest-free scheme means that the Buyer can only move in after the full and last monthly payment on the 24th month.

Bank financing is also available (1 to 20 years to pay). - Metrobank, RCBC, I-Bank, PS Bank, Equitable PCI, etc....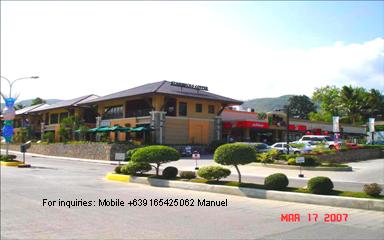 The whole Arcenas Estate was master planned to be a complete community with posh residences, a commercial district, and an I.T. Zone (with Convergys as its first call center in the estate). Part of this master plan is a COMMERCIAL AREA (PASEO CENTER). RUSTANS, one of the best stores/supermarkets in the Philippines, our anchor in the commercial area, recently opened its doors to serve the buying public. Towards the end of the year, we shall open the rest of the commercial establishments in time for the holiday season (consisting of Starbucks, bookstore, specialty restaurants, spa, salon, and other specialty shops). Casa Rosita will then be the ONLY residential homes project with a TOWN CENTER/COMMERCIAL AREA. With the development of the commercial area, investors and homeowners of Casa Rosita will surely get a high appreciation and a high yield of return for their investment.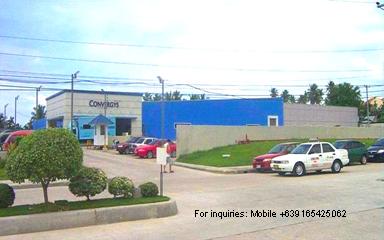 CASA ROSITA will also have parks and playgrounds, clubhouse and swimming pool, wading pool for kids, activity lawns, concrete activity pad, etc... It is a community of all single-detached homes (over 150 units).

We are proud to say that CASA ROSITA is the ONLY mixed-use development of its kind with a town center/commercial area, in the city